Our Help Centre is guaranteed to have an answer to every one of your questions.
We also find solutions to your technical problems.
You can reach our Help Centre by phone +43 1 245 70-0 or by email at office(at)bbg.gv.at!
Mon. – Thu: 7:30 – 17:00
Fri.: 7:30 – 15:00
You want to become a BBG customer? You are having problems ordering? You have general questions about the e-Shop? Just pick up the phone, we are here for you and always make an effort to answer your enquiry as quickly as possible.
Mon. – Thu: 8:00 – 17:00 Uhr
Fri.: 8:00 – 14:00 Uhr
Lassallestraße 9b
(entrance at Radingerstraße 2a)
1020 Vienna
Hotline: +43 1 245 70-0
Fax: +43 1 245 70-99
E-Mail: office(at)bbg.gv.at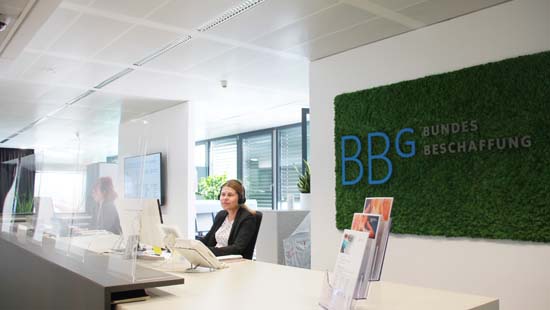 Alexander Buchinger, Head of Contract & Quality Management
If you have any questions about our current contracts, please contact our contract and quality management.
E-Mail: qualitaetsmanagement(at)bbg.gv.at